It all starts with language!
Language is important to build a network and to find a study programme or job. For most MBO3 or MBO4 courses you need a minimum language level of Dutch B1 (State Examination Programme 1). For most HBO and WO / University courses you need a minimum language level of Dutch B2. (State Examination Programme 2).   
Have you not yet started B1 level? Then read our advice below on what steps you can take.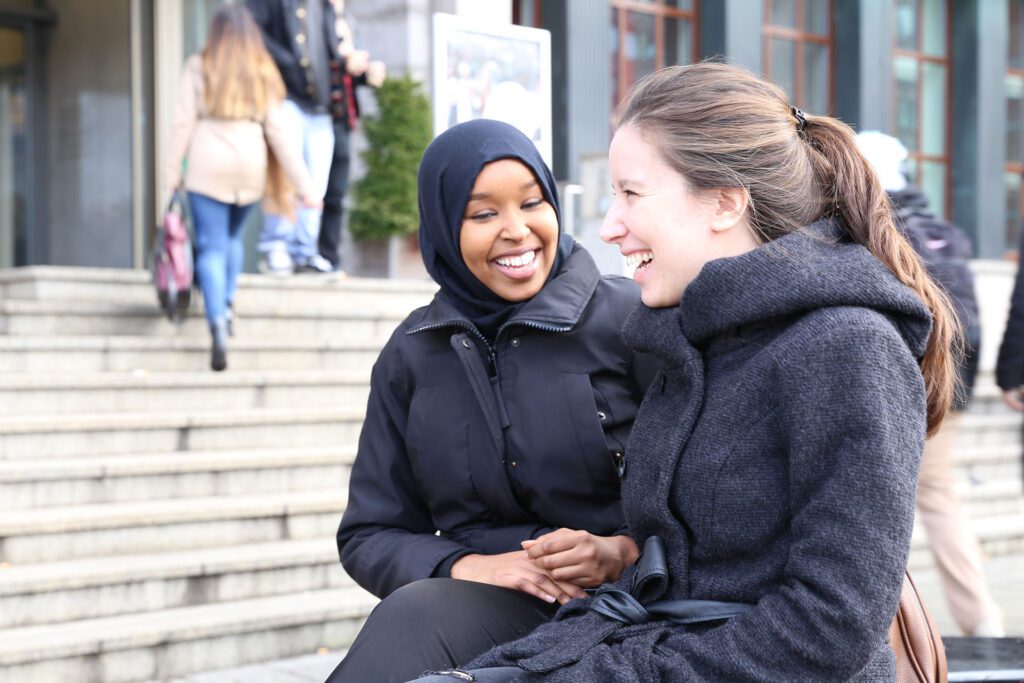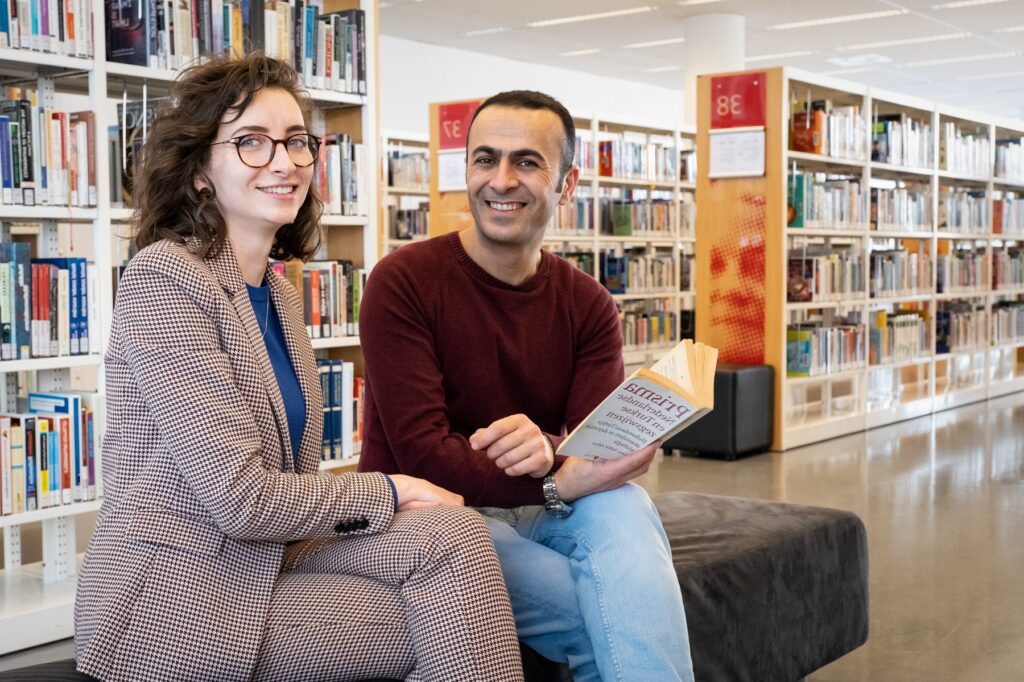 Civic Integration & Borrowing Money
If you received a residence permit before January 1 2022 you can borrow money from DUO for a language course. This is only possible if you take the course at an approved school. You can also borrow money for the Nt2 exam. At inburgeren.nl you can read all about civic integration and choosing & paying for language courses. 
If you received an asylum residence permit after January 1 2022 you then fall under the new Dutch Civic Integration Act (Wet inburgering). This means that the municipality guides you in your civic integration. Together you will make a plan that fits your wishes and ambitions. We call this the Civic Integration and Participation Plan (PIP). This plan will contain all of the agreements you make with the municipality and is your personal plan for your integration process. The plan contains agreements about:
which language course you will follow and at which school
to which level you will learn Dutch
which exams you will take
The municipality arranges and pays for the language course and for the first two attempts at the exam. This applies to all parts of the exam. You cannot borrow money from DUO. Read more about the new Civic Integration Act at inburgeren.nl
Choosing a language school
First check which language school is in your neighbourhood and has the BOW seal of approval. You can do this via: www.zoekinburgerschool.nl
Learning Dutch is not always easy. A good way to learn Dutch is to speak it with others. In the Netherlands, there are several organisations that can help you find a language buddy. A language buddy is a volunteer who meets with you regularly. You can always count on him/her to answer any questions, you can do language exercises together and you have a pleasant conversation partner!  
For an overview of organisations offering language buddies, see the website of 'Het Begint met Taal'. The website allows you to search for volunteer organisations in your area. Contact the organisations and ask about the options.  
Often there are all kinds of local initiatives that help refugees with the Dutch language. Ask the local branch of Vluchtelingenwerk if they can help you with this.  
You can also go to the library or community centre! Language cafés are organised there on a regular basis. A language café is for anyone who wants to improve their Dutch. In the language café you will do all kinds of language exercises such as having conversations, playing language games, reading & writing as well as meeting new people and having coffee together. Lots to do and admission is free. 
Even if you do not have a residence permit yet and cannot take a standard language course,
you can find some tips & links for practicing Dutch below. 
Useful websites for learning the Dutch language 
Online courses 
Apps 
General language tips  
Do volunteer work! For instance, via 

Nederland Cares

 (Utrecht), 

vrijwilligers vacaturebank

, 

The VCA

 (Amsterdam) 

or the volunteer centre in your area  
Seek contact with Dutch-speaking people and speak Dutch as much as possible  

Watch Dutch television programmes with Dutch, English and Arabic subtitles via the website of 

Net in Nederland

Download

audiobooks

free of charge from the library 

At a Taalhuis (Language Centre), several local organisations work together to help people with language, maths or digital skills such as using a computer. Find a Taalhuis in your area.
Do you have a question for us? Then please fill in the contact form. We will contact you within four working days. 
Before we register you with UAF, we will first contact you to discuss your request for assistance and how exactly we can support you.
Would you prefer to talk to someone on the telephone? Then please call us: 030 – 252 08 35.